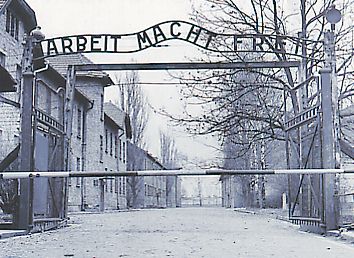 Auschwitz concentration camp
27 January marks the anniversary of the liberation of the Nazi concentration and extermination camp, Auschwitz-Birkenau, one of the most potent symbols of the horrors of the Holocaust. This is the day chosen by the governments of a number of European countries—including Sweden, Italy, Germany, Finland, Denmark, Estonia and Britain—to commemorate the victims of these barbaric acts. Holocaust Memorial Day is also an opportunity to spotlight and remember victims of all atrocities and acts of genocide, as well as other wide-scale disasters, such as the worldwide plight of AIDs orphans.
In addition to Holocaust Memorial Day, which is a fairly recent observance, the Jewish community has since 1951 been remembering victims of the Holocaust on Yom Ha-Shoah. See also The Poisoned Chalice: beliefs that kill.